Youth-inclusiveness in agricultural transformation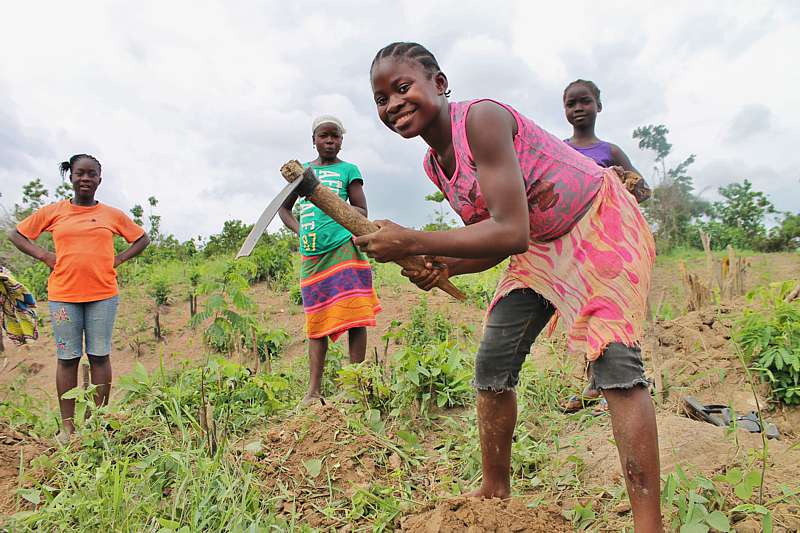 Image: ©
USAID
Food and Enterprise Development Program for Liberia (FED) / Nico Parkinson
An extensive summary of this session, including the texts of the presentations, can be found on the website of F&BKP. For your convenience, here are direct links to the texts:
[> The presentation of Jim Sumberg.
[> Youth Inclusiveness Agri Quick scan on factors and policy around youth inclusiveness in agricultural transformation in Mali, Kenya and Ghana
Short reactions from:
[> Ingrid Flink (KIT/YPARD)
[> Gijs Paaimans (Heifer)
[> Agnieszka Kazimierczuk (ASCL)
This session builds on the conclusions drawn during the side event that INCLUDE organized during the African Development Bank Annual Meetings in May 2016, and on the work of the F&BKP and AgriProFocus. Keynote speaker Jim Sumberg from IDS will introduce the topic of youth inclusiveness in agricultural transformation. The results and lessons of three country studies (Kenya, Mali and Ghana) facilitated by the three involved organizations will be presented to fuel the conversation. This conversation shall focus on the lessons from the quick scan. A panel of people with experience in this field will give a reflection as a kick-off to the conversation. In order to continue the conversation after this session, the results of the quick scan study cases will be handed out, as well as links to communities of practice.