FoodFirst-Floriade conference: Investing in Food Security & Food Markets in Africa
Tuesday, 19 June 2012

This conference is organised as part of AFIF2012.
[> To the full report on FoodFirst for Thought
Summary
FoodFirst would like to invite you to our fourth conference, this time on investing in food security and food markets in Africa. The conference goes beyond sharing thoughts and ideas. It starts at 12.45h with a network lunch that gives you the unique opportunity to get in contact with African entrepreneurs, (financial) investors, and policy makers to discuss, and get acquainted with, representatives of African businesses and investment opportunities. We hope to welcome you there.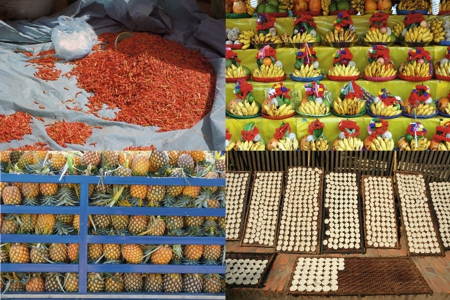 Image: Peet Hiddink
The recent G20 in Chicago emphasized the importance and urgency of global food security. Africa is emerging as the potential giant in the world food supply: it is the only continent with opportunities for mayor increases in cropping area and productivity. This outlook is already changing the economic and (geo-)political status of the continent. This conference focuses on the new modalities of cooperation involving the (local) private sector and how the concessionary funds of development cooperation can best be allocated. The aims and goals of all partners involved – public sector, private sector, scientists and NGOs, from Africa and from outside Africa – do not necessarily coincide. What are the possibilities, challenges, and lessons learned from investing in agricultural development in Africa, also with regard to fostering its sustainable development and its food security?
Both Dutch and German governments foresee a mayor role for private sector involvement in agricultural development, including businesses in their home countries and in Africa. Having agricultural development as one of their key pillars, Germany will earmark € 700 million for rural-agricultural development. The Minister of Development Cooperation sends his coordinator Stefan Schmitz to talk about Germany's budgets for cooperation with the South. Also in the Netherlands new initiatives are being developed in this field. Diederik de Boer shall talk about a recently presented plan to the Dutch Ministry of Foreign Affairs to start cooperation clusters in Africa. Piet Heemskerk and Elijah Kang'ara discuss their experiences with involving SMEs (Small and Medium Enterprises) through the African Agribusiness Academy . Furthermore Rudy Rabbinge, one of the top experts on global food security, will share the experiences and challenges of AGRA (the Alliance for a Green Revolution in Africa) and Ton Dietz will highlight the current stages and opportunities of agriculture in different African countries.
Programme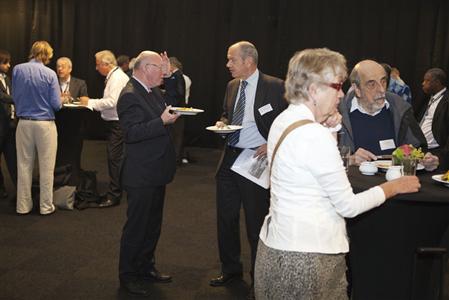 Conference, moderator: Marcia Luyten
The contradiction is that Africa is the most food insecure country, and it has the largest potential for food production as business opportunity (land area!). Distribution is a major problem: logistics and politics are hindrances (The Dutch Minister Ben Knapen has reserved millions for improving logistics).
So, how can the needy get their share
Part 1: What are the possibilities, challenges and lessons learned of investing in agricultural development in Africa?
Introductory speech Ton Dietz (Director African Studies Centre, University Leiden)
In many countries (from the 10 Dutch preferred receivers), food production is growing faster than the growth of the population. Nigeria is especially booming. For two, Burundi and Kenya, the situation is alarming. Urban growth is higher than the total population growth. Food production has to face up to the urban explosion.
Improving food security is not only about improving food production and value chains. It is also about public-private partnerships to improve agrohubs: knowledge and support clusters in and around the big cities. And it is about separate policies to reach the poor, both in more marginal rural areas, but also in the cities.
[> ASC Infosheet Consumption and Production in Africa, 1961-2009
[> Presentation (pdf)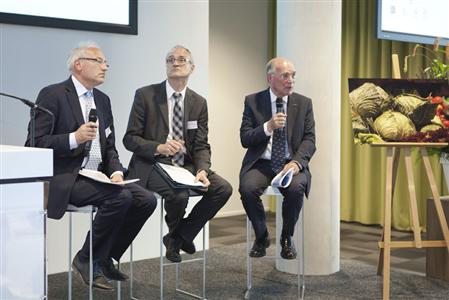 Keynote speech Dr. Stefan Schmitz (Head Task Force for Rural Development and Global Food Security, Federal Ministry for Economic Cooperation and Development, Germany)
Africa is not a continent of problems; it is a continent of opportunities. The image we have of Africa must be corrected. One third of African countries have growth numbers that equal those of Asian countries.
Demand for agricultural goods has increased, and that leads to new opportunities. The FAO expects a doubling of demand for food by 2050, and Africa has a high potential for realizing this production. The private sector is necessary here, we need innovative capacity.
More money is needed for Africa, and also a new policy framework. The Horn of Africa has shown that long term investing in agriculture is mandatory and will have results. Local projects or single products approaches do not work; a broad approach to agriculture together with businesses makes a difference.
Keynote speech Rudy Rabbinge (Sustainable Development & Food Security, Wageningen University)
Availability of food is much better than ever before, except for Sub-Sahara Africa where population outgrows production.
Hunger and obesity at the same time show that access to food is a problem. A growing middle class also causes a change in diet: more animal products, which increases the demand for crops.
Green revolution is necessary – the lack of a green revolution is a major reason that Africa is lagging behind.
[> Presentation (pdf) -- Large file!!
Part 2: Different kind of cooperation: how can Africans seize the opportunities?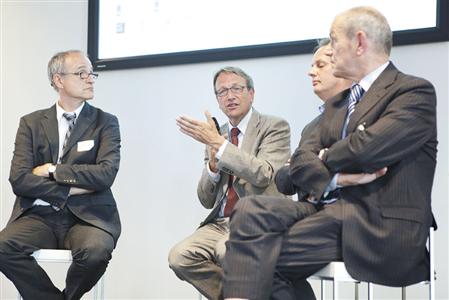 Introductory speech Diederik de Boer Director Round Table Africa / Senior Project Consultant Maastricht School of Management
Clusters are "geographic concentrations of interconnected companies, specialized suppliers, service providers, and associated institutions in a particular field" (Porter, 1998). Clustering is good for businesses. Enterprises in the cluster together do better than those who are not part of the cluster. Reasons are, a. o., the availability of a skilled labor force and of specialized service suppliers, improved market access, and better circulation of information. These clusters are Comparable to the "Top Sector Policy" of the Netherlands, and the clusters around Schiphol Airport and the Rotterdam Harbour. Experiences with these clusters in Africa include the c orridors in Mozambique and Tanzania, the cluster development by On the Frontiers (Porter) in Rwanda, and the Round Table Africa, an initiative of Maastricht School of Management.
[> Presentation (pdf)
Presentation Piet Heemskerk African Agribusiness Academy, Wageningen
Africa Business Academy started to tackle agro business in Africa and The Netherlands. Pointing at the government is not the right way; the idea is to create a community of best practices where one can also share problems and solutions.
[> Presentation (pdf)
Q&A with Gerard van Empel, Rabobank Development
Discussion Chaired by Gerda Verburg
Conclusions and closure: Jos van Gennip
Could there be the momentum now to come up with a master plan for Africa? Improving food security depends on:
-- local ownership and foreign investments;
-- supply and access;
-- public and private (government has a task; private sector to take its own initiative);
-- investment versus land grabbing;
-- dealing with growing urban demand and global demand.