About the speakers
Andrew Makkinga

Andrew Makkinga was born in Kampala (Uganda) on the 9th of December 1982. Being a Sagittarius, Andrew has always been adventurous, curious, and very inquisitive. As a child he lived in Nepal and Sudan where his father worked for UN and the Intenational Labour Organization. It is in these years and travels at a young age that Andrew developed a strong sense for social and political issues.
Andrew's family settled in the Netherlands in 1991 where the Dutch leg of the tour begun. At the age of seventeen Andrew got his first TV gig as a debater in a Dutch debating show called "Het Lagerhuis" presented by Paul Witteman and Marcel van Dam. Soon after that, he started doing radio, moderating debates at universities, youth centers and at companies. Eventually he got the chance to present his first major TV show called "DeBattle" in 2005 that was received very positively in Dutch schools and on television.
At this moment Andrew Makkinga is back at the Amsterdam University finishing political science. He gives workshops on presentation, is a Radio DJ , Board member of The Africanhiphop Foundation, Board member at The Amsterdam Museum Night Foundation, Moderator, Voice actor and freelance researcher & presenter.
Jos van Gennip

Van 1991 tot 2007 was Jos van Gennip als senator lid van de Eerste Kamer namens het CDA. Hij hield zich in de senaat onder andere bezig met Buitenlandse Zaken, Defensie, Europese Samenwerking en Ontwikkelingssamenwerking. Hij was voorzitter van de vaste commissie voor Buitenlandse Zaken. Van Gennip was van 1991 tot 1999 directeur van het Wetenschappelijk Instituut voor het CDA. Daarvoor was hij onder meer plaatsvervangend directeur-generaal internationale samenwerking op Buitenlandse Zaken. Werd echter vooral actief op het gebied van ontwikkelingssamenwerking en daardoor een groot kenner van dat beleidsterrein. Sinds 1999 is hij mede oprichter van Stichting Socires.
Berry Marttin

Berry has been with Rabobank since 1990 and as an Executive Board member he is now responsible for the Retail division of Rabobank International. He joined Rabobank as a management trainee, shortly after completing his degree in business administration in Brazil. During his nineteen years at Rabobank he gained extensive experience as an international banker, in both wholesale and retail banking business.
José Graziano da Silva

José Graziano da Silva has worked on issues of food security, rural development and agriculture for over 30 years.
Since assuming his mandate as FAO Director-General in 2012, he has spearheaded major transformational changes within the Organization. These reforms have entailed refocusing FAO's work, reinforcing its institutional capacities, strengthening partnerships with civil society, private sector and academia and boosting FAO's support for South-South Cooperation. His efforts have resulted in best value for money for the Organization and its partners.
Sharon Dijksma

Van 1994 tot 2007 is Sharon Dijksma voor de PvdA lid van de Tweede Kamer. Daar houdt zij zich onder meer bezig met onderwijs, verkeer en waterstaat en ontwikkelingssamenwerking. Op 22 februari 2007 wordt zij staatssecretaris van Onderwijs, Cultuur en Wetenschap in het vierde kabinet-Balkenende.
Van 17 juni 2010 tot 20 september 2012 is Dijksma Tweede Kamerlid voor de PvdA met als portefeuille algemeen economisch beleid en ruimtelijke ordening en infrastructuur.
Mevrouw S.A.M. Dijksma is op 17 december 2012 benoemd tot staatssecretaris van Economische Zaken in het kabinet-Rutte-Asscher.
Ishmael Sunga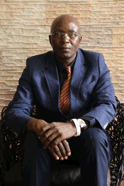 Mr. Ishmael D. Sunga is the Chief Executive Officer (CEO) of the Southern African Confederation of Agricultural Unions (SACAU), a regional farmers' organisation representing the common interests of organised agriculture in southern Africa. He holds a BSc Economics degree from the University of Zimbabwe and a Masters degree in Strategic Management from the University of Derby (UK). He has extensive experience in agricultural and rural development, small enterprise development, development planning and management, organisational development. He has previously worked in various capacities in in Africa and abroad, including as a Research Fellow, Economist, Programme Manager, Small Enterprise Advisor and as a Development Consultant.
Since joining SACAU as its CEO in 2005, Mr Sunga has presided over the growth and development of the organisation. Membership of the organisation has more than doubled and there has been a more than a ten-fold increase in its budget. Furthermore, SACAU has become the main voice of farmers in southern Africa on regional, continental and global matters, and is recognised as the main policy dialogue partner for SADC, COMESA and CAADP/NEPAD on matters relating to agricultural development in the region. He has successfully established strategic partnership/alliances between SACAU and several development agencies, including the Swedish Cooperative Centre, IFAD, EC, the Bill and Melinda Gates Foundation, AFD, DFID, USAID, AGRA, FAO, CTA, SAT, NORAD and GIZ.
Michael Gitonga
Michael Gitonga is a dairy farmer from Kenya. He has a small piece of land (1/8th). He has 6 milking cows which gives him 100L of milk per day; he also has 8 heifers. Apart from farming he is a memeber and aemployed as a the marketing officer with Meru central dairy cooperative in Kenya
Steve Wiggins
Steve Wiggins, Research Fellow Agricultural Development and Policy at the Overseas Development Institute, has worked extensively on rural markets throughout his 35-year career, above all those that apply to smallholders in Africa, their operation of rural labour markets, the rural non-farm economy and specific application of market analysis to crises of food insecurity, providing the basis for policy recommendations on pro-poor market development. He has led ODI's work on food price dynamics in national, regional and international markets since 2008, analysing drivers and impacts of price spikes and assessing policy responses.
Ruerd Ruben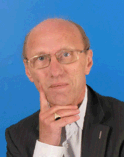 Ruerd Ruben is professor and coordinator of the research programs on food security, value chains and impact assessment at LEI-Wageningen University, The Netherlands. His research concerns the prospects for smallholder participation in tropical food value chains, the effectiveness of rural cooperative organizations and the impact of fair trade certification in value chains. Ruerd lived and worked for 14 years in Central America where he was engaged in programs of land reform, cooperative development and smallholder agriculture. He later coordinated multidisciplinary research and training programs at Wageningen University on food security and sustainable land use in several sub-Saharan countries and was a visiting research fellow at the International Food Policy Research Institute (IFPRI) in Washington, D.C. He was, previous to his current role, the director of the independent Policy and Operations Evaluation (IOB) department at the Netherlands Ministry of Foreign Affairs and professor in Development Effectiveness at the Centre for International Development Issues (CIDIN) at Radboud University Nijmegen.
Bekele Shiferaw

Bekele Shiferaw is the Executive Director of Partnership for Economic Policy. He is a Development and Resource Economist with wide experience in Africa and other developing countries. He received his PhD degree from the School of Economics and Business, University of Life Sciences, Norway. Earlier, Dr. Shiferaw worked for the CGIAR system, where he has served in various capacities for over 12 years, including the position of Principal Development Economist and Director of the Socio-Economics Program since 2009 at CIMMYT, based in Kenya. Prior to that, he was the Regional Program Leader (Eastern and Southern Africa) for Socioeconomics and Policy research at ICRISAT. From 2001-2004, he served ICRISAT in South Asia (based in India) as a Development and Resource Economist working on poverty, vulnerability and environmental policy issues. He has led several major international initiatives including Policies for Sustainable Intensification; Global Futures for Agriculture; Agriculture and Climate Change; and Policies, Institutions and Markets for Poverty Reduction and Sustainable Development in the developing world. His research interests include economic modeling; farm-household decision making; gender and development; analysis of poverty, food and nutritional security; markets and trade; impact assessment; climate risk and vulnerability; and policies for climate adaptation, environment and sustainable development. He has won numerous awards and grants from major donors and published over 50 papers in professional journals, books and others.
Kees Verbeek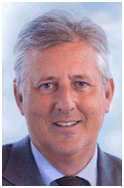 Managing Director/Senior Relationship Banker, Multilateral Development Banking
Kees Verbeek carries over 15 years of banking experience within Rabobank International. Most recently he completed a 3 year assignment in Tanzania where he served as Chief Commercial Officer with NMB the biggest bank in Tanzania. Among others he was responsible for NMB's agricultural portfolio focused on supply chain finance structures for small farmers. As such financial inclusion was achieved for over 100,000 of small farmers by financing rural coops on the basis of off-take contracts and warehouse receipts.
Mr Verbeek has an MSc degree in Development Economics from the Agricultural University of Wageningen.
As Senior Relationship Banker in the MDB team, Mr. Verbeek is now responsible for joint transactions with European and African based Multilateral Development banks and Development Finance Institutions.
Michael Roberto Kenyi Legge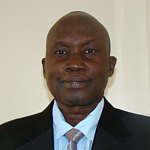 Michael Roberto Kenyi Legge was the State Minister of Agriculture and Forestry in Central Equatoria State, Juba Republic of South Sudan. He assumed the position in June 2010 after the first democratic national election held on the 9 th of April 2010 until September 27 th, 2013.
As State Minister of Agriculture and Forestry, Michael Roberto Kenyi Legge, headed the state in providing strategic planning perspective and direction, ensured policy and operations coordination, and maintains institutional relations with the international development communities and partners, especially on matters relating to resource mobilization, productivity and effective use of resources. He has a full grasp on overseeing management and administrative function with a full view on macroeconomic stability leading to positive contributions on the welfare of the voiceless residents of the state especially men, women and children.
Cynthia Makena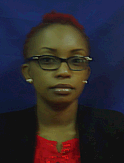 Director, Nalai Farm and Pork Stop. Enterprising female farmer who started pig farming (Nalai Farm) about 5 years ago. She specializes in breeding, sale of piglets as well as value addition. Where she slaughters to pork chops and roasts to pork roast. She supplies pork to high end restaurants in Kenya such as Safari park and San Valencia Gardens as well as home deliveries.
Chairman of youth farmers in Muranga County as well as mentor of youth farmers in Busia County. Cynthia Makena has a Certificate in 'Management and Innovation for Agribusiness Entrepreneurs' from the United States International University (USIU) sponsored by the USIU Global Business School Network and Michigan State University; where she graduated in October 2013.
She also attended a one-week training on Development of Business Plans for Women entrepreneurs sponsored by GOWE and Africa Development Bank in June 2013.
She holds a Diploma in Mass Communication from Multi Media University and a Diploma in Flight Operations from Nairobi School of Aviation. She is a member of: Africa Agribusiness Academy (AAA) and Agro Pro focus Fewa Kenya.
Nalai Farm is working with the youth on a project dubbed 'Change the face of Agriculture'.She is closely working with Murang'a County government as well as Busia County Government in efforts to boost youth engagement in farming activities in order to reduce the unemployment rate among the youth and boost food security in the long run.
She is working on changing the face of Agriculture, from 'Retire to Agriculture' to 'Retire from Agriculture'.
Lia van Wesenbeeck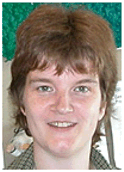 Lia van Wesenbeeck is als econome werkzaam bij de Stichting Onderzoek Wereldvoedselvoorziening van de Vrije Universiteit en Fellow van het Tinbergen Instituut. Op dit moment is zij namens SOW-VU onder meer betrokken bij de ontwikkeling van een "voedselatlas" voor Sub-Sahara Afrika in nauwe samenwerking met het Wereldvoedselprogramma van de Verenigde Naties (WFP).
Yaouba Kaigama

Yaouba is a Tropical Agronomy Engineer, specialised in rural economy and natural resource management. His experience spans more than 25 years in the development sector in Africa, 17 years in management and leadership positions and 7 years in DRC as Country Representative of international NGOs. His areas of expertise include Agriculture, forestry, governance, project/Programme management and M&E.
Mr KAIGAMA is currently leading CORDAID (Catholic Organization for Relief and Development Aid)'s programme in DR Congo as Country Director. This includes building and managing a portfolio of complex projects implemented by a team of about 100 staff (including senior international experts) and more than 50 local NGOs (local implementing partners) with a growing annual turnover of 30 Million Euro (2015). Other responsibilities include strategic programming, business development and funding, risk management, networking and representation.
Prior to this position, he led SNV (Netherlands Development Organisation)'s Programme in DRC for 5 years as country representative with similar responsibilities. In earlier years, he managed various development programmes and teams in Central Africa.
Principled and value driven manager, Mr KAIGAMA displays strategic thinking, team building, excellent coaching and vital networking skills. He holds a Tropical Agronomy Engineer degree from SupAgro University of Montpellier, France, and a Master degree in Agriculture Professional Organisations issued by NATURA network (network of European universities and research institutes oriented on tropical agriculture). He is also a graduate and fellow member of LEAD International (Leadership for Environment and Development www.lead.org ). He is fluent in Fulfulde, French and English.
Jan Omvlee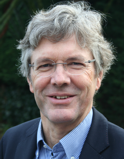 Jan Omvlee studied at Wageningen University: Agribusiness and Marketing. Started in 1971 and finished in 1979.
From 1979 - 1987 at NIVAZ (Netherlands Institute for Promotion of grass seeds), an initiative of 8 Dutch grass seed companies to promote their grass seed varieties in China, Korea and the former Soviet Union.
From 1987 at Rijk Zwaan. Present function: Export Director, responsible for business development and exports, especially in Asia and Africa. Rijk Zwaan is a vegetable seed company, 2.500 employees with activities in The Netherlands and in 30 daughter companies all around the world.
Jan is a member of the Wageningen Ambassadors, a group of people from the business, institutes and governments, who all have studied at Wageningen University and support several projects, for example the African Agribusiness Academy (AAA).
Edie Mukiibi
Edward Mukibi (28) was born on 29.10.1986 in Kisoga, Mukono and has been a member of the Slow Food Executive Committee since 2012 as well as The Vice President of Slow Food International since the beginning of 2014. He still lives in his hometown, the small Road side town of Mukono on the northern shores of Lake Victoria in Central Uganda, near which he runs and manages a small two Acre mixed farm entirely working with local and indigenous products and this is where, where he has established a group of passionate youth and works with farming communities. Thanks to the innovative use of cell phones and the radio, he manages to reach even the most remote villages. Among his great achievements is the founding of Developing innovations in school and Community cultivation (DISCC) project that offers technical support to young people who choose to farm creation of 75 Slow Food gardens in schools and communities and two slow food Presidia in his country. His work is equally dedicated to the Ark of Taste project and supporting food communities. Since 2006 when he was a fresh University student he has been working on a project that helps children and youths from rural areas produce their own food in a sustainable way. After graduating with a Bachelors degree in Agricultural Land use and management from the Kampala based Makerere University in 2008, Edward advocates a new model of cooperation that, according to him, is often not based so much on donations and money, but rather on collaboration and an exchange of services. Edward is one of Africa's youngest Social Entrepreneurs, an ASHOKA fellow, Sawa Would Spark, a food trail Blazer, executive committee member of Slow Food international, Slow Food International Vice-president and the coordinator of Slow Food Activities in Uganda.
Gerishom Boiyo

Gerry's passion is to enable rural communities in Western Kenya (Mt. Elgon) to adopt ICTs in support of their farming and income-generating activities. Working for IICD's programme with the Anglican Development Services Western Region, Gerry has taken to understanding exactly how different ICT tools can address information and communication gaps in the value chains relevant to the communities he supports. Working from a distance was not an option for him, he wanted to check his assumptions underlying the ICT-enabled interventions and tailor the tools to meet specific usage needs of his community members – young, old, male or female. The work has shown amazing results: interest in engaging in farming has grown considerably, especially among rural youth, with membership of his farmer groups growing exponentially as well as local producer organisations incorporating the use of ICTs structurally in their work. Gerry's grassroots approach has yielded valuable insights into lesser known aspects of the intersection of technology and rural agricultural development, most prominently his work on understanding how ICTs influence youth's motivation to engage in agriculture (as documented in this research study) and his reflections on gender dynamics in technology-supported agriculture (an interview on this can be read here, and a research publication is forthcoming in July 2015). Gerry works with public and private agriculture and technology stakeholders in his endeavours to incorporate the use of ICTs by the larger rural Kenyan community.
Gerry holds a BA in Business Management from Moi University in Eldoret, Kenya and a certificate course in ICT.
Reina Buijs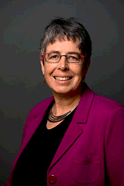 Reina Buijs is Deputy Director General International Cooperation (DGIS) at the Netherlands' Ministry of Foreign Affairs. DGIS is responsible for designing the Dutch development cooperation policy and for its coordination, implementation and funding. In the recent policy note "A world to gain", the new agenda for aid trade and investment, Food Security is one of the central themes.
Reina has a background in international Public Health and Nutrition. She joined the Ministry in 2001 and has held advisory and management positions in the policy fields of Nutrition and Health, SRGR and HIV/Aids and civil society strengthening and relations with NGOs. From 2011–2013 she was The Netherland's ambassador in Nicaragua.
Before joining the ministry she worked in Ecuador, Nicaragua and Zimbabwe.
Irene Visser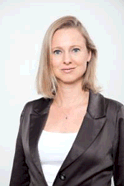 Irene has lived and worked in Africa for over 15 years, and is a seasoned manager, consultant and marketing professional focusing on the African continent. Irene has a background in Investment Promotion, Consulting and Program Management across sectors and countries in Africa. She previously served as a Manager with KPMG Consulting in Mozambique and Southern Africa and as a Sector Manager and Operations Officer in the World Bank Group's Investment Climate Team for Africa. She holds an MSc in Industrial Design Engineering (sustainable development and innovation focus) from Delft University (NL) and a diploma in Business Administration from Warwick University (UK).
Henri van Eeghen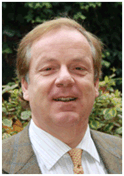 Henri began work as Cordaid's COO in December of 2009. His responsibility includes 12 units and 12 offices abroad as well as Marketing and Funding. He considers bridging the gaps between the worlds of business and international development cooperation as one of his priorities. He is particularly interested in developing new (international) financing modalities. In Cordaid's transition towards a social enterprise, Henri van Eeghen initiated the innovation of international development cooperation by introducing new ways of management, the basis being: delegated ownership, social and financial returns, innovation and creativity.
The concept of social entrepreneurship runs through Van Eeghen's veins. He has broad experience in setting up both organizations and businesses with a strong social focus. Previously, Van Eeghen held directorships in the communication and publishing branches, as well as in the international paper industry. After working abroad for twenty years on three continents, he became Managing Director of the Van Eeghen Group in 2004, the oldest still family run business in The Netherlands (established in 1662) - an international producer and distributor of food ingredients.
Van Eeghen co-initiated earlier a number of development projects and has also been involved in several local and international charitable projects in the Netherlands and abroad. He was board member of the Confederation of Netherlands Industry and Employers (VNO-NCW). He presently sits on the board of three foundations and two companies and also sits on the steering group led by PWC & the Dutch Accounting Association on the Introduction of Integrated Reporting in the Netherlands. Henri van Eeghen currently advises a microfinance organization.
He studied economics, social psychology and an MBA in Scotland, Finland and Canada respectively. Henri van Eeghen lives in Heemstede, is married, and has four children of his own and two 'extra' children.
Arie Kuyvenhoven

Arie Kuyvenhoven is Emeritus Professor of Development Economics at Wageningen University in the Netherlands. A graduate of the Netherlands School of Economics where he obtained a BA in Econometrics and MA in Economics (cum laude), he received his PhD in Development Economics (cum laude) from Erasmus University Rotterdam. Before joining Wageningen University in 1987, he taught at Erasmus University Rotterdam and the University of Lagos, Nigeria. Since 1979 he has been affiliated with the Netherlands Economic Institute in Rotterdam where he was statutory Director International Affairs from 1988 to 1998. In the 1990s he served at Wageningen University as Dean of Social Sciences and Chairman of the Department of Economics and Management, and during 2003-2009 as Director Mansholt (Wageningen) Graduate School of Social Sciences. He has been visiting faculty at Cornell University and the University of California at Davis. He is an honorary professor of economics at Nanjing Agricultural University in China where he also serves as visiting professor since 2014. Over his career, he has worked in 20 developing countries in Africa, Asia and Latin America.
He studied economics, social psychology and an MBA in Scotland, Finland and Canada respectively. Henri van Eeghen lives in Heemstede, is married, and has four children of his own and two 'extra' children.
Arie Kuyvenhoven is (co-)author of more than 130 scholarly articles, has written or edited 15 books and (co-)supervised 34 dissertations on issues related to development and trade, input-output analysis and project appraisal, sustainable agriculture, food security and environmental issues. Having overall responsibility for the Development Economics group at Wageningen University for 20 years, he has been involved in bio-economic modelling, agricultural and rural development, and natural resource management, and has directed various research co-operation programmes in West Africa, Costa Rica, Indonesia and China. He has been a consultant to many international organisations, national governments and the Netherlands Ministry of Foreign Affairs.
He has served on several supervisory boards, including the International Food Policy Research Institute (IFPRI) in Washington, D.C., the Centre for World Food Studies at the Free University of Amsterdam, and the CGPRT Centre for upland crops in Bogor, Indonesia. For many years, he was a member of the Netherlands National Advisory Council for Development Co-operation, member of the board of the Dutch NGO Bilance (now Cordaid), advisor to the board of the Netherlands Economic Institute, and vice-chairman of the editorial board of the Dutch economic weekly ESB. He is an honorary life member of the International Association of Agricultural Economists (IAAE). After his retirement in 2007, he has been advisor to IFPRI, the European Commission, Rabobank International, The Royal Netherlands Academy of Arts and Sciences, University of Bonn, Wageningen University, various academic committees, and NGOs.