foodFIRST Vijverbergsession
Private Sector-led greening of agriculture in Africa
What financial and policy incentives can stimulate best practices by Dutch SMEs?
Wednesday 21 October, 2015, 17.00-19.00h
Rabobank Vijverberg, The Hague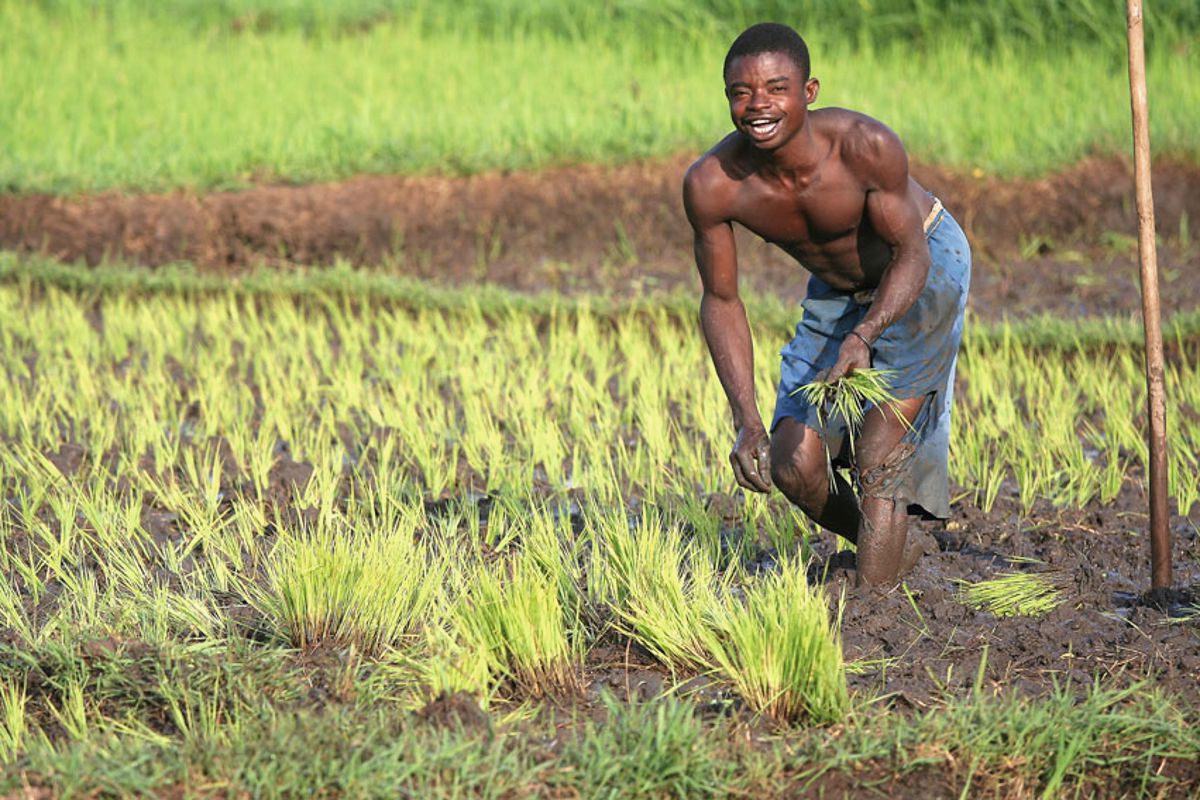 © Photo: Gwenn Dubourthoumieu
[> Naar het verslag op foodFIRST for Thought
Background
The combined global food, environmental and climate challenges call for urgently supporting the further greening of agriculture all over the world. In order to feed the growing population sustainably, agricultural productivity needs to grow alongside better food systems efficiency and protection of ecosystems. This is particularly important for Africa, that has around 60 percent of the world's uncultivated arable land and the highest margins for improving the productivity of already cultivated land, and subsequently is attracting increasing attention by foreign investors, including from the Netherlands.
Only a multi-stakeholder approach to policies and investments and the coordinated use of different methods (agro-ecology, climate-smart agriculture, the landscape approach, etc.) can make an effective greening of agriculture possible. Governments should create the enabling policy environment and provide financial incentives for more and greener private sector investment and to build complementarities and synergies across such different methods. Supporting small and medium enterprises (SMEs) in this transition, both in Europe and Africa, is especially relevant, as large companies find it easier to move to a greener business model while SMEs have shorter term profitability objectives and often find green investment too costly.
With a focus on Africa and on SMEs, this Food First Session, organised together with the European Centre for Development Policy Management (ECDPM) and AgriProFocus, will discuss what financial and policy incentives can stimulate best practices by Dutch businesses interested in investing in African agriculture. Representatives of the private sector will give examples of farming innovations and of current approaches in the financial industry for the greening of agriculture, and Dutch government officials will outline what policies and instruments are in place to help those (e.g. the Dutch Good Growth Fund). An interactive debate will follow, with participants from the business, government, civil society and research communities.
Programme
16.30 Coffee/tea
17.00 - 17.20 Examples of 'best practices' of green agriculture in Africa:
Mr. Eric Mooiweer (EBIT+) and Mr. Yosef Ouhlous (Koppert Biological Systems).
17.20 - 17.40 Financial industry's approaches to the greening of agriculture:
NN (FMO) and RaboBank (tbc).
17.40 - 17.50 Comments by Björn Kuil, Senior Policy Advisor Financial Sector Development at Ministry of Foreign Affairs.
17.50 - 19.00 Discussion with participants.
19.00 Drinks and light snacks.