foodFIRST Vijverbergsession
Agro Incubators
foodFIRST theme 2016/17 "The African future is for young, well educated, market oriented and organized farmer-entrepreneurs" -- more to this theme on: A policy paradigm for rural development cooperation in Africa, Vijverbergsession of 2 December 2015.
Rabobank, Bezuidenhoutseweg 5, Den Haag.
7 June 2017 17.00 - 19.00 uur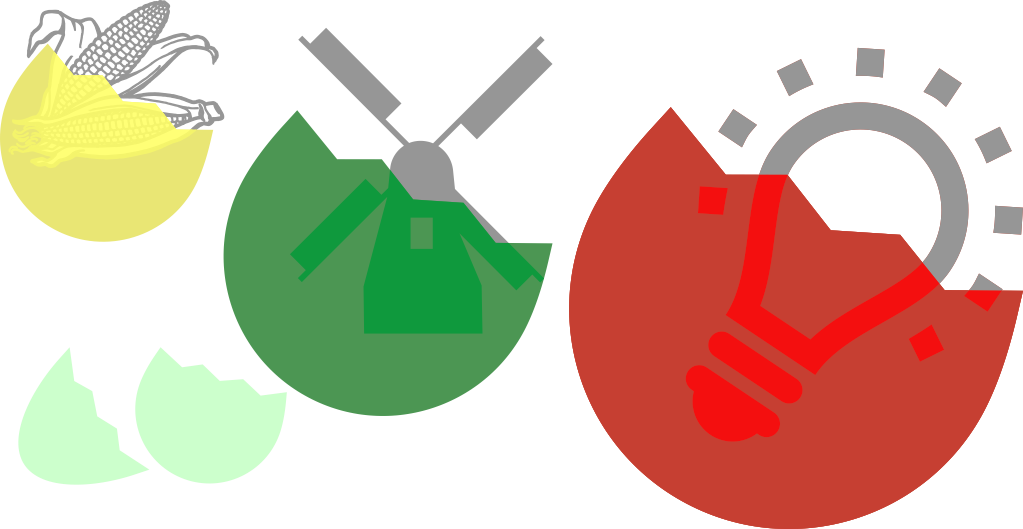 Image: ©
foodFIRST
Participation: please follow the link on your invitation
About this session
In the foodFIRST series of Vijverbergsessions we focus on the farmer-entrepreneur and how to enable them to compete on the urban markets for quality food. What opportunities does this yield for farmers who want to extend their business, for entrepreneurs who want to enter the food business, and for peripheral businesses. And for this session: how can we make that the concept, the opportunity, grows into a start-up; we are now looking at the incubation period of a business that eventually can develop into a blooming business.
We shall be guided around some of these 'incubators' and connected initiatives with the following presentations and 'pitches'.
Kristóf Rácz, Enclude
Through its different assignments, Enclude, a Netherlands-based development consultancy, has built up knowledge and expertise on incubators in developing countries. We will share some of these insights on business incubation and acceleration, including the most common type of programs, the range and types of businesses we support, the costs of running such a program and views on mentorship practices. → Encludesolutions
Theodore Klouvas, Orange Corners
Orange Corners supports young aspiring entrepreneurs in building new businesses. By combining forces and networks of embassies, knowledge institutions, and private partners, Orange Corners offers young aspiring entrepreneurs facilities and services that are needed to innovate, create businesses and generate jobs. The aim of Orange Corners is to contribute to the business-environment of Africa and facilitate Dutch and local startups in their expansion journey. Investing in entrepreneurship is an effective solution to socioeconomic challenges and youth unemployment. → Orangecorners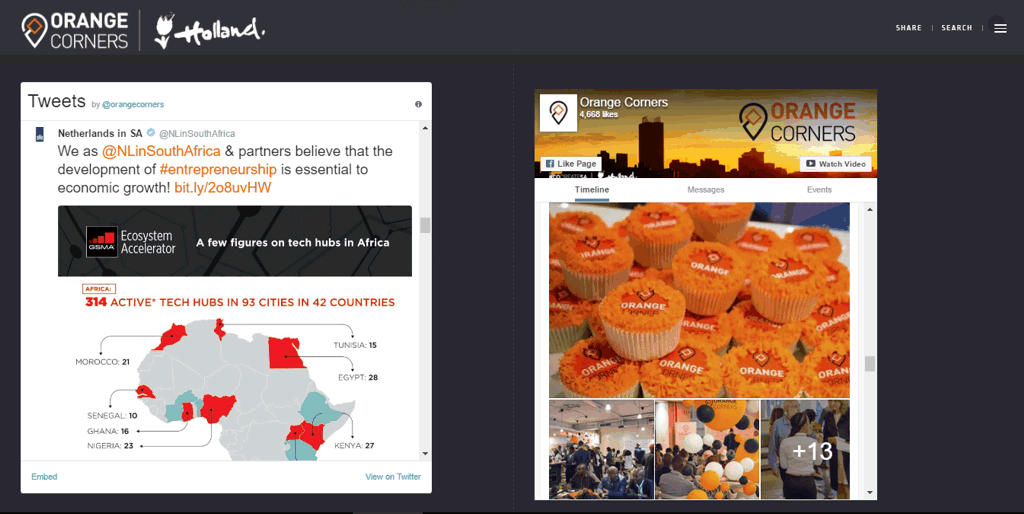 Niek van Dijk, BoPinc
Since 2012, the Dutch organization BoP Innovation Center is working on the incubation of local agribusinesses under the 2SCALE program (together with partners IFDC and ICRA) and has more recently focussed on incubating companies around the topic of post-harvest losses. From experimentation with different approaches such as Public-Private Partnerships, value chain development approaches, and business challenges, Niek van Dijk from BoP Innovation Center shall share a broad range of experiences on this topic.→ BoPinc
Jaap Jan Verboom, ICCO Agri Business Booster
The Agribusiness Booster is an innovative instrument of ICCO Cooperation to work with pre-growth agri-SMEs in emerging markets. Through a tailor made set of investments and business development services these companies are grown to business maturity and for social impact. → ICCO
Peter Ravensbergen, WUR en Ard Lengkeek, DIBcoop
Food Biobased Research and StartHub. → WUR | → DIBcoop
This session organized in cooperation with Mireille Boshuizen, Ministry of Economic Affiars.
Programme
17h00 Opening and welcome by foodFIRST
17h05 Introduction to this session by the moderator Rubert Konijn, Topsector Horticulture
17h10 Kristóf Rácz, Enclude
17h20 Theodore Klouvas, Orange Corners
17h30 Niek van Dijk, BoPinc
17h40 Jan Jaap Verboom, ICCO Agribusiness Booster, NN
17h50 Peter Ravensbergen, WUR and Ard Lenkeek, DIBcoop
17h55 Discussion
18h55 Closing remarks
19h00 Drinks & snacks
We will be present:
Monique Calon, Min of FA, DDE
Henk van Duijn, BoPinc
Hans Groen, Socires - foodFIRST
Marnix van Holland, Hivos
Wendy Schutte, ICCO
Hugo Verkuijl, Hivos