Proceedings, reports, etc.
6 November 2013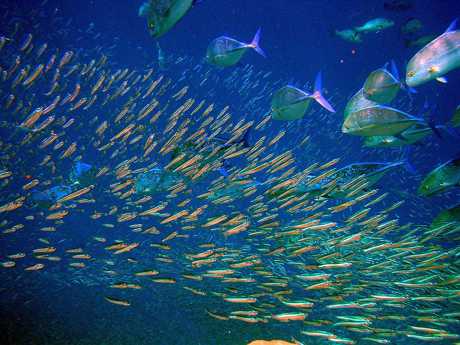 image: wikimedia commons
This seminar is a preparatory to The Global Oceans Action Summit for Food Security and Blue Growth, which will be held in The Hague in the course of 2014. Core message of this summit: Healthy and productive oceans form our main life support system, and are essential for food security. The summit will review action priorities to generate blue growth in: watershed, pollution and coastal habitat management, coastal and maritime industries and sustainable fisheries.
With Erik Molenaar, NILOS Netherlands Institute Law of the Sea, associate professor Tromso University and lector Universiteit Utrecht, Pavel Salz, directeur van Framian BV, ex LEI-Visserij, ex-FAO.
In cooperation with EZ, FAO en Imares
16 October 2013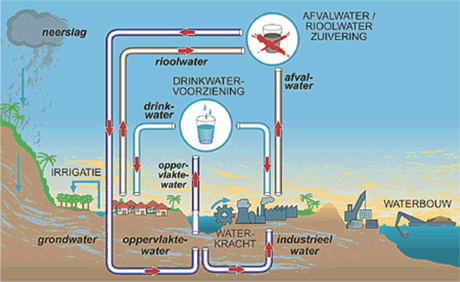 image: agentschap.nl
In samenwerking met Sjef IJzermans – Waterpartners.
Inleiding door Willem Ligtvoet, plv. sectorhoofd Water, Landbouw & Voedsel van het Planbureau voor de Leefomgeving en en prof.dr. ir. Huub Rijnaarts, hoofd Sectie Milieutechniek van de WUR
25 September 2013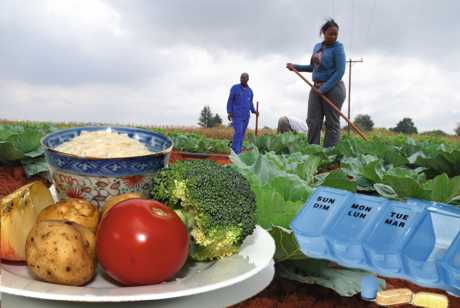 image © hans groen
In samenwerking met BuZa Special Envoy Paulus Verschuren
22 May 2013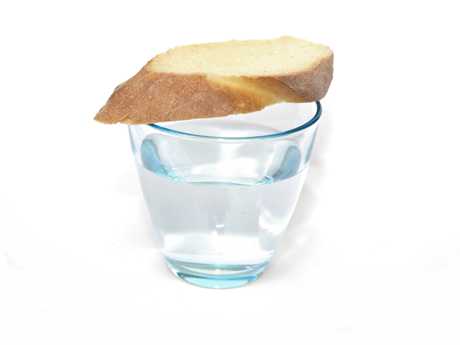 image © hans groen
In deze sessie zullen twee inleiders optreden die betrokken zijn en ervaring hebben opgedaan op het terrein van integraal waterbeheer en op het terrein van irrigatie. Vragen die voorliggen hebben onder andere betrekking op:
» Wat zijn de kansen voor een toenemende voedselproductie door meer irrigatie?
» Welke ingrepen staan ons daarbij ter beschikking?
» Welke effecten hebben deze op de gehele watersituatie in een bepaald stroomgebied of bevloeiingsgebied?
» Hoe werken deze effecten uit op de bevolking, zowel als geheel als per groep?
» Hoe kan de efficiënt watergebruik worden bevorderd?
» Zijn daarbij veranderingen in het Farming System noodzakelijk en leidt dit tot uitstoot uit de landbouw?
» Wat zijn de lange termijn effecten van ingrepen en in hoeverre zijn deze duurzaam?
17 April 2013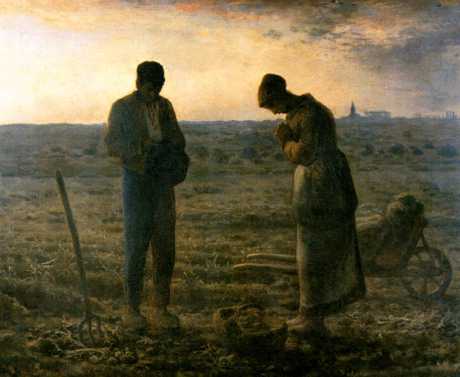 Jean-François Millet: Angelus
Voedsel is een economisch goed, dat verhandeld wordt op de markt van vraag en aanbod. Voedsel is bouwsteen van het lichaam als huis van de ziel; vgl. spijswetten, sacraliteit, reinheid. Over deze framings gaat de Vijverbergsessie. Wie zijn de dragers van de verschillende visies? Wat staat hen voor ogen? Wat is hun passie; en wat is hun strategie? Wat is de receptie in het publieke domein, bij onderscheiden groeperingen?
20 March 2013
[> Naar het verslag op FoodFirst for thought
Op de FoodFirst-Floriade conferentie van 24 april 2012, die ook aan dit thema gewijd was, werden door verschillende sprekers de sterke kanten van het coöperatieve model naar voren gebracht. Als het erom gaat de boerengezinsbedrijven - en volgens Vincent Lokin, directeur Coöperaties van Rabobank Nederland, is 97% van de boerenbedrijven wereldwijd kleiner dan 10 ha - hun rol te kunnen laten spelen bij het oplossen van het wereldvoedselprobleem, dan zijn coöperaties daarbij haast onontbeerlijk. De boerengezinsbedrijven leveren individueel te lage volumes voor de markt, ze hebben moeite met kwaliteitsmanagement, ze hebben last van hoge transactiekosten en zeker in ontwikkelingslanden hebben ze geen toegang tot krediet, verzekeringen en andere diensten.
Het coöperatief organiseren is één van de sleutels tot de oplossing van deze problemen. Dat is goed nieuws voor de Nederlandse internationale samenwerking, want wij hebben een eeuwenoude traditie op dit gebied, en een coöperatieve sector die springlevend is en zeer internationaal georiënteerd.
Tegelijkertijd werden hierbij van diverse kanten kanttekeningen geplaatst, die echter op die conferentie niet konden worden uitgediept. Daar willen we op deze Vijverbergsessie nader op ingaan.
30 January 2013
In de zeven FoodFirst-Floriade conferenties hebben we gediscussieerd in en over de 'gouden vierhoek' van overheid, bedrijfsleven, wetenschap en ngo's over thema's als: coöperaties, duurzame voedselproductie, het doorbreken van de vicieuze cirkel van honger in Afrika, investeren in de voedselproductie in Afrika, volwaardige voeding en stadslandbouw.
Voorshands hebben we als belangrijkste conclusie geformuleerd dat het beleid inzake voedselzekerheid steeds twee doeleinden tegelijkertijd moet nastreven:
de verbetering van de voedselvoorziening in de grote steden, naar kwantiteit en kwaliteit, en
de ontwikkeling van de boerenfamiliebedrijven tot efficiënte (vers-) voedselproducenten voor de nationale/urbane markt.
Maar het rijke materiaal biedt meer perspectieven, en daarover willen wij graag met u, die bij één of meerdere conferenties betrokken is geweest, van gedachten wisselen.
Participation in Vijverbergsession is by invitation only.

Photo: Floris Scheplitz
12 December 2012
Discussion on the IOB report "Verbeteren van Voedselzekerheid" and the Dutch development cooperation policy.
Participation in Vijverbergsession is by invitation only. Because this session is dedicated specifically to the Dutch development cooperation policy, this session will be held in Dutch.
Tuesday, 2 October 2012
The Green City

(Project: Sky Village, Rodøvre, DK (2008) by MVRDV + ADEPT | © MVRDV + ADEPT)
Urban agriculture is hot. The production of food in and around cities is getting more and more attention, with activities ranging from community rooftop gardens, supermarkets for locally produced products and urban food strategies developed by major cities. Many initiatives, especially in Europe and North-America, are focused on education, reconnecting the urban dwellers with the bio-physical origins of food, and promoting citizen involvement. The potential of urban agriculture, especially for cities in developing countries, goes beyond these points. It may contribute to food security, poverty alleviation, improved food quality and greener and more livable cities, while saving energy, water, waste and space. The growing urban demand for food also brings new possibilities for smallholder farming in the 'hinterland'. However, many challenges have to be overcome for urban agriculture initiatives to reach their full potential.
Tuesday 28 August 2012
The Business of Nutrition Security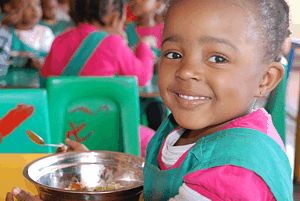 Image © GAIN
Malnutrition undermines economic growth. Today, one billion go to bed hungry every day and another billion people suffer from so called "hidden hunger". They lack essential vitamins and minerals in their diet such as iron and vitamin A. Good nutrition is crucial for normal physical and mental development of children and defines their opportunities in later life. Investing in human capital through better nutrition is one of the most cost-effective ways of helping countries' economic growth (Copenhagen Consensus, 2008). Companies and scientists in the field of micronutrients are developing auspicious innovations such as food fortification. The Netherlands in particular , world-leader in the food sector, has the expertise to tackle malnutrition successfully, through joint initiatives with local partners in developing countries.
Tuesday, 19 June 2012
Battleground Africa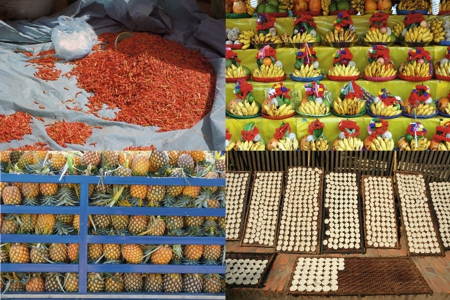 Image: Peet Hiddink
Africa as the potential giant in the world food supply, about the growing economic and (geo)political meaning of the continent. What are the possibilities, challenges and lessons learned of investing in agricultural development in Africa? How can (African and European) business and governments seize these African opportunities?
Tuesday, 29 May 2012
Food security, food crises, and logistics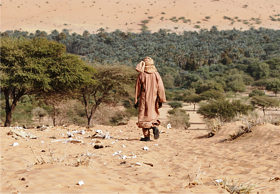 Image: Courtesy of the International Federation of Red Cross and Red Crescent Societies
The 3rd FoodFirst-Floriade conference shall focus on an urgent issue connected with food security.
At this moment, the lives of millions of people are at risk due to the food crisis in the Sahel region. How is it possible that, less than a year after the food crisis in the Horn of Africa, a new African food crisis is emerging? What can we learn from the experiences from previous crises and, most importantly, how can we act now to avoid further damage and future crises?
Tuesday, 8 May 2012
Can the world be fed in a sustainable way?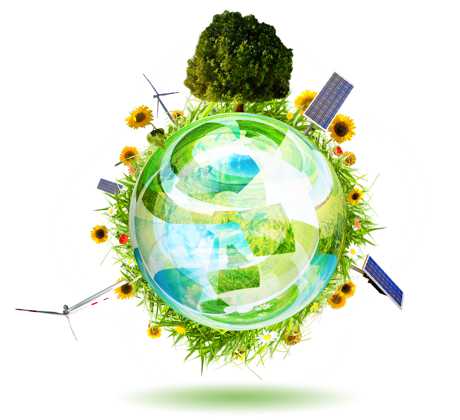 Image: alphaspirit © PhotoXpress.com
Organic farming / ecological agriculture versus intensive industrial farming.
Is intensive industrialized agriculture (using chemical fertilizers etc) the only way to feed the growing world population? Or does this harm ecological sustainability and thus food security and rural development in the longer term? Is LEISA a viable alternative? Can the global food production be made part of the green economy?
Tuesday, 24 April 2012
The cooperative: vehicle for access to finance and markets for smallholders?
Image: Agriterra
1. How can cooperatives contribute to increased access to finance and markets for smallholder producers in developing countries?
2. What are recent experiences and realistic perspectives on supporting cooperative business models? Where can we identify opportunities for collaboration between Dutch cooperatives, companies and organisations and African cooperatives?
Thursday, 15 March 2012
Hoe bedrijfsleven, wetenschap en beleid elkaar in de praktijk kunnen versterken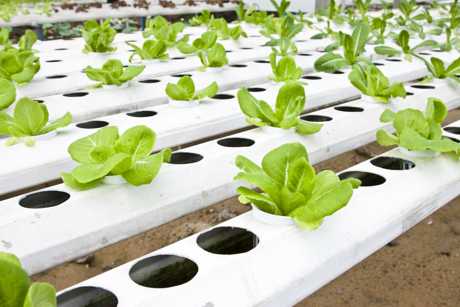 Image: WuTtY @ photoXpress
- Het Topsectorenbeleid en voedselzekerheid;
- Praktijkvoorbeelden van wetenschapper(s) en ondernemers;
- Introductie NWO-WOTRO onderzoeksprogramma Global Food Systems;
- Presentatie Floriade en Food First-Floriade Cyclus.
Monday, 16 January 2012
Naar het verslag op FoodFirst for Thought.
Het thema van deze sessie is de Landbouw en handelsliberalisering, GLB en WTO. De heer Carlo Trojan zal de inleiding verzorgen.
Carlo Trojan is Voorzitter van de International Food & Agricultural Trade Policy Council (IPC), voormalig Secretaris-Generaal van de Europese Commissie en voormalig Ambassadeur van de Europese Unie bij de WTO.
Roel Nieuwenkamp (Directeur Internationale Betrekkingen van EL&I) en Pieter Gooren (Landbouwraad bij de WTO in Genève) houden co-referaten.
Piet Bukman, voormalig minister van (o.a.) Landbouw, en voormalig voorzitter van het IPC zal de discussie voorzitten.
Op deze Vijverbergsessie willen we het Gemeenschappelijk Landbouwbeleid van de EU "confronteren" met de Doha-ronde van de WTO. Vragen die daarbij o.i. aan de orde zijn:
- in hoeverre stond/staat het uitblijven van een akkoord over verdere vrijmaking van de wereldhandel in landbouwproducten en afbouw van handelsverstorende landbouwsteun een succesvolle afronding van de Doha-ronde nog in de weg?
- in hoeverre is de spanning tussen GLB en WTO weggenomen als gevolg van doorlopende beleidshervormingen van het GLB?
- hoe wordt het nieuwe GLB door onze globale partners begrepen, gezet in het kader van de toekomst van vrijhandel/protectionisme en de wisselwerking met de geopolitieke herordening op wereldschaal?

Monday, December 12, 2011
By Olivier de Schutter, United Nations Special Rapporteur on the Right to Food. His lecture proposes a diagnosis on hunger and malnutrition based on a human rights perspective.
Monday, 21 November 2011
Voedselvoorziening, leveringszekerheid, veiligheid en geopolitiek, met Tassos Haniotis, Directeur AGRI/L, Europese Commissie, Directoraat Generaal voor de Landbouw.
Tuesday, October 4, 2011
By Camilla Toulmin (Director International Institute for Environment and Development (IIED)). She shall present the July 2011 report Land tenure and international investments in agriculture by the The High Level Panel of Experts on Food Security and Nutrition.
Thursday, 29 September 2011
To the report on Food for Thought
Donderdag 29 september, van 13-17 uur, op het Ministerie EL&I. Een interactieve workshop met Ced Hesse, IIED London, bedoeld voor beleidsmakers op het thema Voedselzekerheid en Landbouwontwikkeling, i.h.b. in de prioriteitslanden in Oost- en Noordoost Afrika. Maximaal 15 deelnemers. Een vervolg op de Pastoralisme dag van 9 juni 2011.
Thursday, 15 September 2011
The 4th Floriade 2011 Dialogue seeks dialogue to show examples and profound cases of efficient food production and logistics. It handles the contradistinction between global and local production, International policy, the effect of urban farming, self-sufficiency as a national and a local issue and optimization of the agro supply chain.
Wednesday, 17 August 2011
Developing multifunctional landscapes for sustainable livelihoods
Thursday, June 23, 2011
Presentation of and debate on the IFAD Rural Poverty Report 2011.
Tuesday, June 21, 2011
Themabijeenkomst: 21 juni van 15:00 tot 17:00 in 2A-12 op de Hogeschool HAS Den Bosch.
Cor van Beuningen, directeur van Socires en coördinator van het Food First programma, en Gerrit Meester, voormalig topambtenaar bij het ministerie van EL&I en spreker op ELE2011, spreken over de wereldwijd stijgende voedselprijzen. De prijzen van landbouwproducten als graan, rijst, maïs, sojabonen, melk en suiker zijn de afgelopen jaren enorm gestegen. De voedseltekorten en stijgende prijzen zorgden in de armste regio's van de wereld eerder al voor politieke onrust. Denk hierbij aan Noord Afrika. In Tunesië demonstreerden jongeren drie weken lang tegen onder andere de almaar stijgende voedselprijzen. Ook in Europa zorgden de hoge voedselprijzen voor problemen. In Italië leidden de hoge graanprijzen eind 2007 tot een heuse pasta crisis.
De tekst van de Lezing en de dia's van de presentatie.
Thursday, June 9, 2011
To the report on Food for Thought
A day with discussions at the Ministry of EL&I, the ISS, and the Vijverbergsession, with experts from Kenya.
Thursday, May 26, 2011
ELE2011 het thema voedsel en landbouw geeft een concrete invulling aan het verder ontwikkelen van zowel het economisch partnerschap als van het strategisch bondgenootschap op het wereldtoneel. Daar is het ELE om begonnen! Alle informatie over het programma en over inschrijven op de webstek.