Breaking the hunger cycle in Africa
Food security, food crisis, and logisitics
FoodFIRST / Floriade Conference, 29 May 2012
[> To the full report on FoodFirst for Thought
Background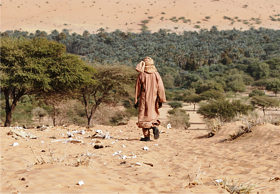 Image: Courtesy of the International Federation of Red Cross and Red Crescent Societies
"I know that there is a certain fatigue. I have read comments in blogs and elsewhere that 'here we go again; once more a famine; once more African children are dying; once more there is an appeal for help.'" This comment was made by Anthony Lake, Executive Director of Unicef, in relation to the current food crisis in the Sahel region. Less than a year after the food crisis and famine in the Horn of Africa about 15 million people in the Sahel region are at risk.
According to UN High Commissioner on Refugees, Antonio Guterres, the food crisis is caused by drought, existing food insecurity, conflict (particularly, the upheaval in Mali), water scarcity, and environmental degradation.
Amongst the people at risk there are 1,5 million children that face acute malnutrition.
Childhood malnutrition has long-term social and economic effects as it can lead to stunted physical and mental growth.
Although last year's food crisis in the Horn of Africa seems to be forgotten, the region is at risk of a 'double-dip' hunger crisis as the improvements made in the last months are threatened by poor rains, food shortages, and continuing conflict.
In Africa the so-called 'lean season' or 'hunger season' is a well-known phenomenon. It are the months before the new harvest, when the food stocks of the last harvest dwindle and people struggle to have enough to eat. When the hunger season arrives earlier or lasts longer, this causes immediate problems. When this occurs several years in a row, the resilience of poor people to deal with the shortages is weakened: they have no options to recover.
Climate change is a great threat for the already insecure food situation in sub-Saharan Africa. It is expected that harvests will decrease by 20 to 30 percent as a result of climate change.
Innovation and improved agricultural policy are needed to break the existing hunger cycle and to enable people to build resilience against the consequences of climate change.
This conference is held to facilitate a platform for policymakers, innovators, researchers, and civil society to discuss the dilemmas and solutions. In the words of Lake: "By acting vigorously and properly now, we can head off future crises ... by building now in this crisis, health systems, community nutrition centres, more water bore holes ... we can build capacity for the future."
Programme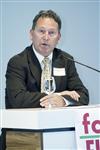 Welcome by Frans van den Boom (Executive Director / CEO NCDO)
Food is important for NCDO: everybody needs food, it is an issue that is simple to explain; our current eating habits are not sustainable; The Netherlands have a lot of experience and knowledge on food. The irony now is that we do produce enough that 9 billion people can be fed, but still 1 billion people suffer from hunger!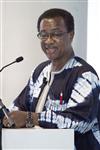 Keynote speech: Professor David Millar (Pro-Vice Chancellor University for Development Studies Ghana)
Africa's land is being used for global targets and markets. All policies now being implemented marginalize the small farmers. Supermarkets are for the working and urban classes; Africa at large needs a different way.
We want to preserve our local food because that food is also healthy for us. Food has a social dimension; what one calls 'food' is what one has learned over the years to call 'food'. Challenge: pay attention to the farmer's driven food system, the traditional system. The urban people and the rural people rely on different food systems, both should be supported. Feeding Africa starts with letting Africa itself define what is food.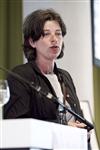 Co-referent: Madeleen Helmer (Director Policies and Communication Concerns Red Cross Climate Centre)
[> Download slides
Link between climate change and food security. Most important asset of rural people is their knowledge of the local climate – when to plant, when to get more cattle, etc – which knowledge is becoming obsolete due to climate change (it does not apply anymore). Added problem for Africa is that there is not sufficient collected data to discover the trends in climate change taking place.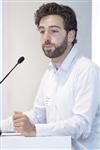 Column Joris Lohman (Chairman Youth Food Movement)
Increase the value of food, pay more and appreciate it more.
Let us export knowledge and management, and not food. Regional food security is the key for the coming decennia.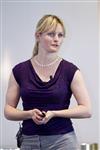 Innovative approach 1: Janneke Hadders (Director Dacom, winner MKB Innovation Top 100 with an irrigation system for crops)
[> Download slides
"Agri Yield Management Systems" -- paving to road to sustainable agriculture.
Irrigation management has been a price winning innovation. It measures on several levels the moisture in the soil and then will advice when and how much water is needed, preventing using too much, or at the wrong time.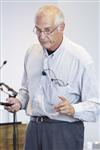 Innovative approach 2: Hans Eenhoorn (Worldconnector, Former Senior Vice President of Unilever, Initiator 1-2-1 Food Losses Initiative)
[> Download slides
Reduce post harvest loss! 1/3 of harvests is lost, amounting in Holland to 200kg p.p.p.y. with a total value of €4.4bilion (the amount the Dutch government gives in development aid!). Sub Sahara loss is 150kg p.p.p.y., but not at the consumers level, but in transport. To fight losses, look at the whole value chain from seed to mouth.
Summary, Jos van Gennip
Food has a spiritual dimension.
Food for the cities, food for the neighbours.
Connect tradition and modernity, and become farmer-entrepreneurs.
Ownership and spirituality of the African farmers is important.
Farmers feed themselves, and then their neighbours, and then the city.
Current crisis in Horn is worse than that of 15 years ago, but there are less people in famine now.
Locally producing for the global market – more on that on June 19.