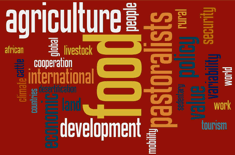 The aim of FoodFirst is "To put the food and agriculture issue at the heart of the political debate from the angle of the new global realities and scarcity, and new claims and demographic trends."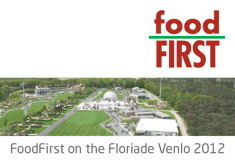 Available for download: FoodFirst on the Floriade Venlo 2012, the illustrated short report of the FoodFirst conferences in 2012.
Newsflash
De grenzeloze smaken van Nederland
Schuif aan bij verschillende Nederlanders en proef Poolse, Iraanse of Surinaamse gerechten. Met handige do's en don'ts en eetherinneringen van verschillende BN'ers. Dit kookboek van Drees Koren en Floris Scheplitz (de fotograaf op de Floriade Conferenties) is gemaakt in samenwerking met Oxfam Novib.