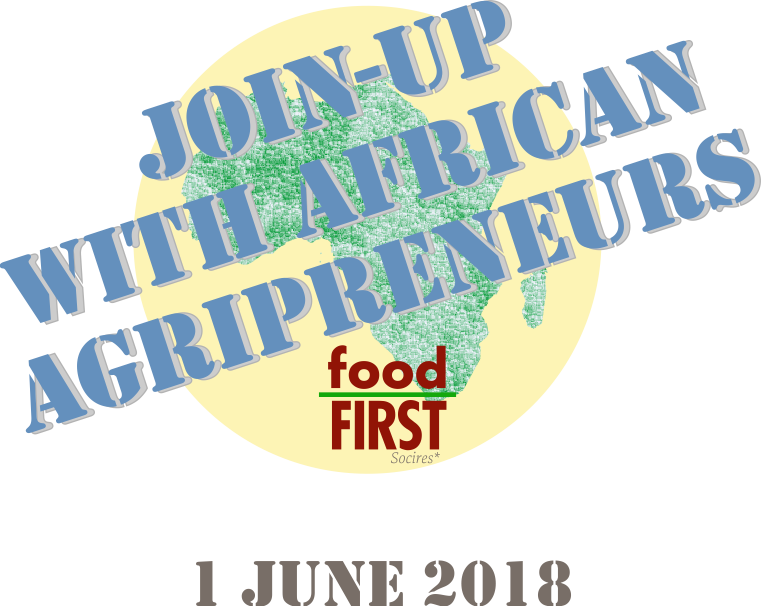 Friday 9 February 2018
"Join-up with African food entrepreneurs" - Food supply for the booming African cities is a mayor challenge. For young African agripreneurs, this presents a vital opportunity: Supply the urban markets with fresh and healthy food, such as vegetables, fruit, poultry, dairy products and meat.
The expansive growth of African cities poses serious food security problems. However, this event takes another perspective on the same issue:
The booming urban markets provide crucial business opportunities for those African farmers and agri-food entrepreneurs (agripreneurs) that are able to supply the urban consumers with fresh and healthy food, such as vegetables, fruit, poultry, dairy products and meat.
The challenge, then, for Dutch Diamond actors - government, research institutions, business and civil society organisations - is to perceive and connect to this opportunity, establishing partnerships through which their multiple assets for reinforcing rural-urban linkages and improving the food chain can be deployed in the most effective way.
Goals - The event serves the general purpose of the foodFIRST Coalition, i.e. to keep the food&farming issue on top of the agenda of policymakers in international cooperation and business in the Netherlands and to engage and involve the public in international cooperation, specifically with Africa and on the food&farming issue.

- In this respect, the timing of the event adds to its relevance since by November 9 most probably the new Cabinet in The Netherlands will have taken office and the Minister for agriculture and the Minister for foreign trade and development cooperation will be drawing up their policy intentions.

- The high level meeting with dinner in The Hague presents an opportunity both for the new Ministers and for African, international and Dutch key players to meet, to get to know each other, to exchange ideas and to establish common ground for future cooperation.

- Content-wise, the event aims to enact, spread and implement in practice a new narrative on Africa, on international cooperation and on doing business with Africa.

This new narrative frames the business opportunities that the booming urban demand for fresh quality food present for African farmers/agripreneurs; and on partnerships, sharing opportunities and responsibilities, between the double diamond actors, i.e. governments, research institutions, business and civil society organisations both form The Netherlands and Europe, and from Africa.

- The international conference in Utrecht aims to inform (state of the art knowledge) and to inspire (ideas, ambitions, examples), and to give opportunity for networking and matchmaking (in the double diamond).

- Within the broader framework of reinforcing food systems / food chains and rural-urban linkages, a number of aspects will be given extra attention through special workshops organized by the foodFIRST Coalition partners, based on their expertise and networks.